Posted on
By Critter Jungle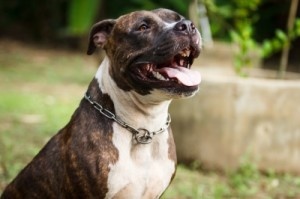 General info on what you might need for your dog
At Critter Jungle, your dog's health and well being is important to us and we treat you and your pooch with the service and care our customers have come to know and trust.
Critter Jungle carries a wide selection of natural super-premium dog food options and dog care supplies to fit all budgets, ensuring Fido is happy and healthy from nose to tail.
Come in a see us and ask us about our onsite grooming facilities.
Email us or call us at 613-729-2066 to book an appointment.
---
At Critter Jungle you'll find:
DOG FOOD & HEALTH
Wet, Dry & Fresh Raw Dog Food
Super-Premium Brands
Treats & Rawhide
Dental Care & Accessories
Vitamins & Supplements
Flea & Tick Treatments
DOG SUPPLIES
Collars, Harnesses & Leashes
Bowls & Feeding Supplies
Dog Toys
Grooming Supplies
Stain & Odor Removers
Training Resources
Clothes & Shoes
---
5 Reasons Dogs Make Good Pets
1. Dogs Are Loyal Companions.
While their personalities vary according to the breed and a variety of other factors, one trait remains the same – dogs are loyal.
2. Dogs Make You Exercise.
Because dogs require daily exercise, dog owners also benefit from a regular exercise routine. Dogs are creatures of habit and will often motivate their owners to get into a routine and walk or play with them.
3. Dogs Are Very Social.
Most dogs are curious by nature and want to meet other people and animals. Their social nature tends to rub off on their owners as you'll often find dog owners stopping to chat with other dog owners out for their daily walk.
4. Dogs Are Protective.
Many dogs are good guardians and protectors at home. Most dogs will bark and alert their owners if there is danger and have been known to scare off intruders and alert homeowners of fire.
5. Dogs Can Be Trained.
Beyond the basic 'sit and stay', dogs can be trained to hunt, retrieve, play games and do tricks. They crave positive reinforcement and approval and will try hard to learn commands to please their owners.